Carbonara: Carlo Mirarchi's Favorite Thing To Cook / Magnus Nilsson's Favorite Thing To Eat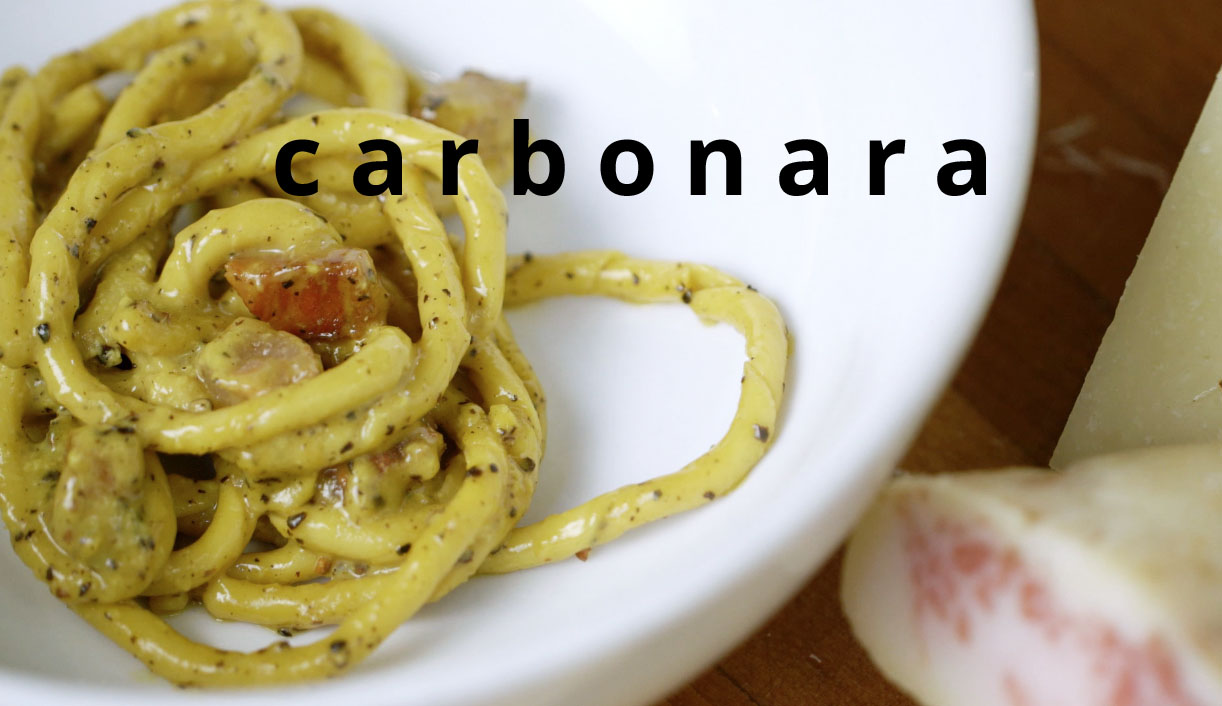 Back in November, Magnus Nilsson visited Carlo Mirachi at Blanca and cooked some insanely delicious food together. Here, Carlo makes his signature carbonara—a deceitfully simple dish using just three ingredients: guanciale, Pecorino Romano and egg.
https://www.youtube.com/watch?v=XBoaPxQUmok
RECIPE FOR CARBONARA Serves 3 or 4
Ingredients
Some good olive oil 8 ounces of guanciale Freshly ground black pepper 3 egg yolks, at room temperature 340 grams (12 ounces) dry spaghetti 125 grams (4 1/2 ounces) Pecorino Romano, finely grated
Directions
Put a big pot of heavily salted water on to boil. Put in a little bit of olive oil in a large sauté pan and set it over low heat. Add the diced guanciale and several grinds of black pepper. Render the guanciale slowly, over 6 to 8 minutes—you want it to be soft and tender, not crispy.
In the meantime, beat the egg yolks with a fork.
Drop the pasta into the boiling water and cook it for10 to 11 minutes, until al dente. While it's cooking, put three or four shallow bowls for serving in a 200 degree oven to warm.
Use tongs to transfer the pasta from the pot to the pan containing the guanciale, and turn the heat off. (You can reserve some pasta water in case the pasta seems dry to you later on, but i'ts almost never necessary here.) Toss the pasta until it's well coated with the guanciale fat. Add three-quarters of the pecorino and toss. Add the egg yolks and continue to toss until the pasta is well coated. Divide the pasta among the warmed shallow bowls and garnish with more cheese. Serve.