April Bloomfield Makes The Most Delicious Cheesy Toast You'll Ever Eat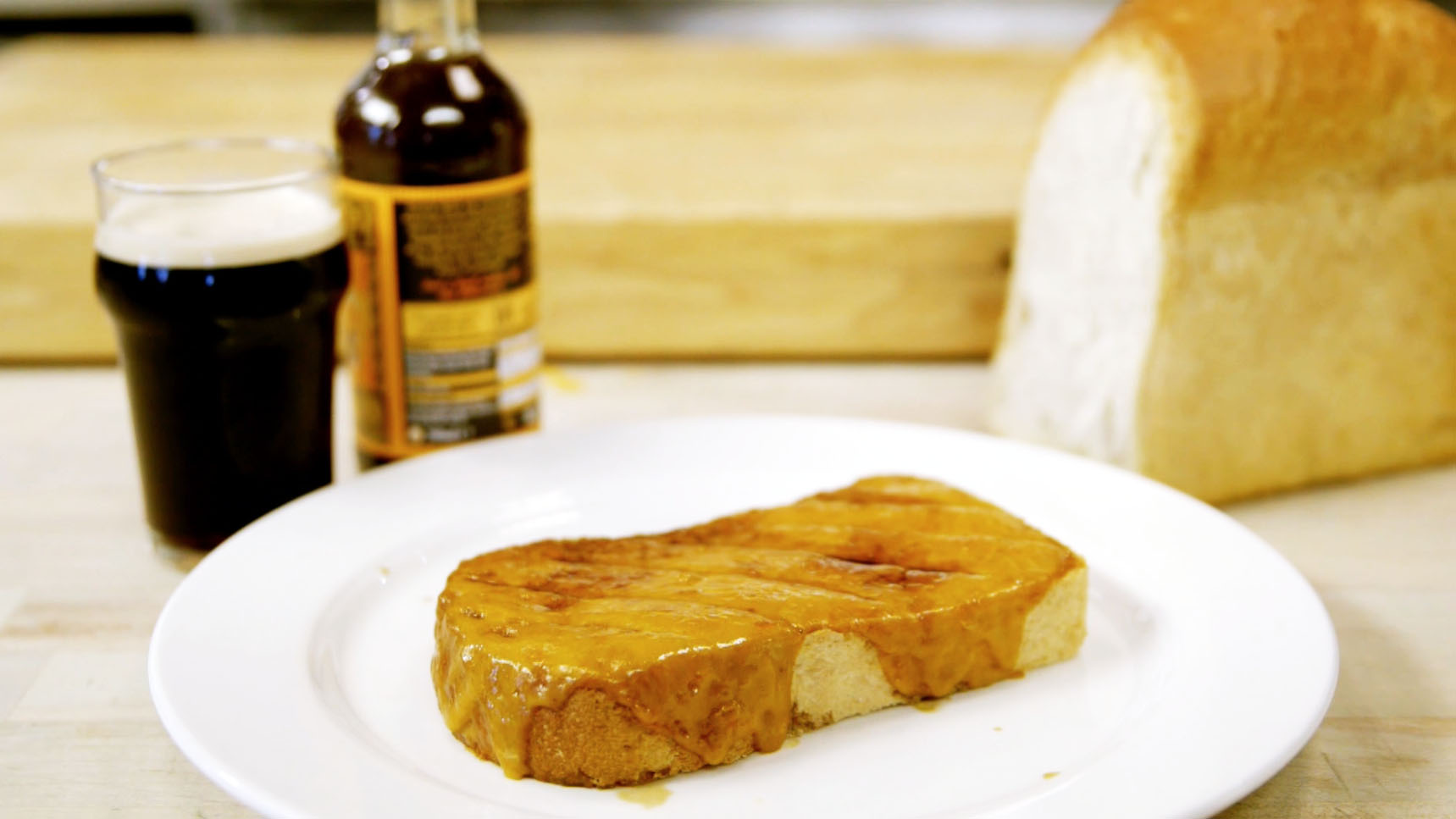 [embed]https://www.youtube.com/watch?v=hulufrkljiQ[/embed]When life gives you bread, you should put cheese on it. And how April Bloomfield marries cheese and toast, no man, woman or child will want to come between the two. Oh and there's Guinness involved. Here she is making Welsh Rarebit: the most delicious cheese on toast you'll ever eat in your whole entire life.
Can't get enough cheese? How about some P-I-Z-Z-A?
RECIPE FOR WELSH RAREBIT
Ingredients 
A knob of butter
1 tablespoon flour
1 teaspoon English mustard
1/2 teaspoon cayenne
1 cup (200ml) Guinness
Long splash of Worcestershire sauce
1 pound (450g) mature, strong cheddar cheese, grated
4 pieces toast
Directions
Melt the butter in a pan and stir in the flour. Cook until mixture starts to turn a light brown. Pour in the Guinness in a slow, steady stream and whisk as you go, to avoid lumps. Add the mustard powder, cayenne pepper, and Worcestershire sauce and stir to combine.
Bring the mixture up to a simmer. Add the grated cheese to the pan and stir until the cheese is all incorporated and the mixture is smooth.
Once smooth, remove from the heat, pour into a shallow container and allow to set.
Once set, spread the mixture onto each piece of toast, and place in the oven under the broiler setting. Cook until cheese is bubbling and starts to get golden brown in some parts. Serve immediately.