'Tis The Season To Make Saffron Buns With Magnus Nilsson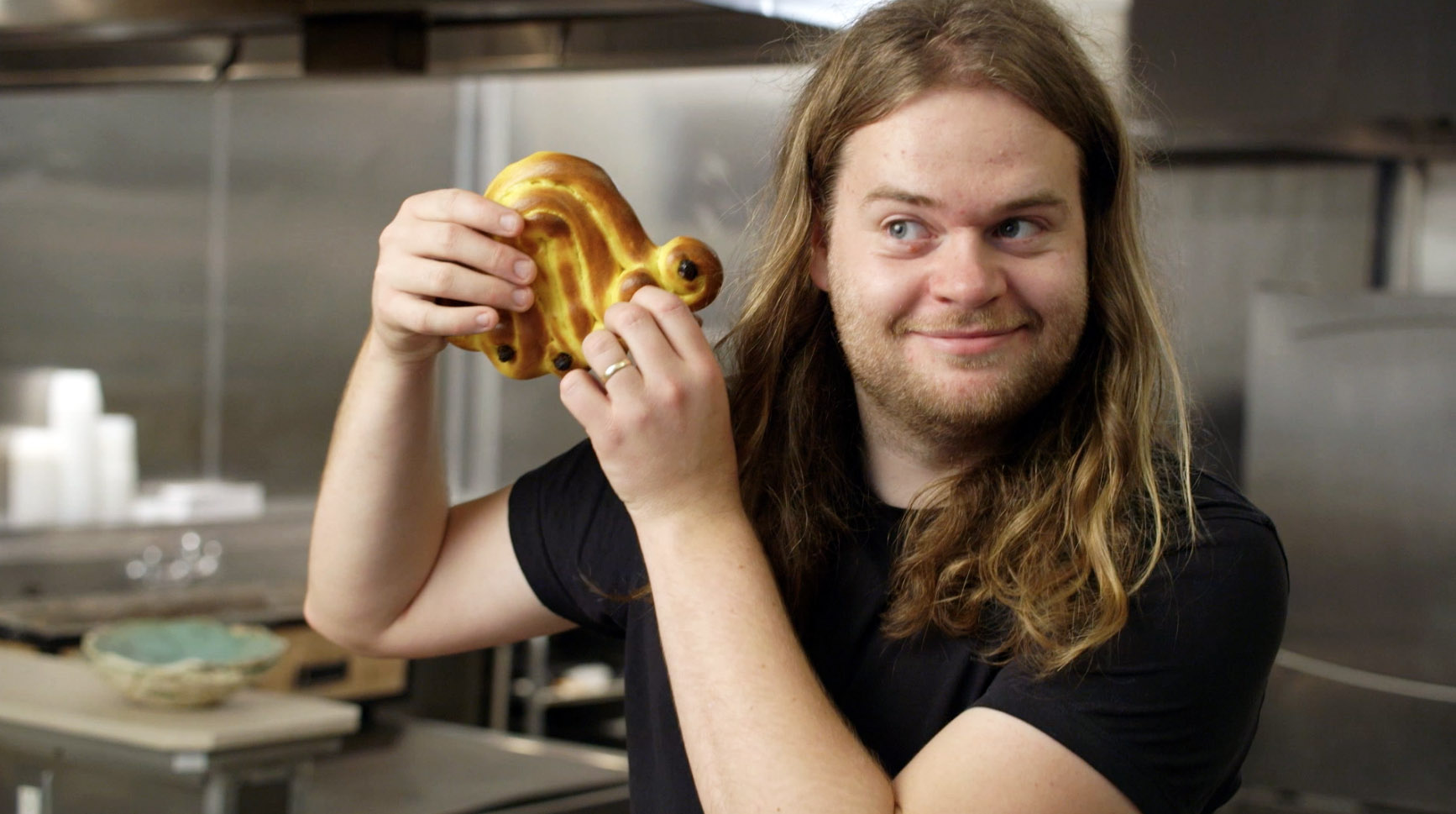 [embed]https://www.youtube.com/watch?v=OdCmXD6kExw[/embed]Right around Christmas in Sweden, another holiday is celebrated: St. Lucia's Day. St. Lucia (or Saint Lucy) was a young girl who was martyred, killed for her faith. It's said that she brought food to persecuted Christians in Rome, who lived in hiding in the catacombs under the city. December 13 was also the Winter Solstice, the shortest day of the year and a pagan festival of lights in Sweden. It eventually became St. Lucia's Day. Saint Lucy's Day Saffron Buns are omnipresent and enjoyed throughout the country on December 13, and now we can all enjoy them this season!
And get your copy of Magnus Nilsson's new The Nordic Cookbook here with a 35% discount exclusively for Mind of a Chef fans.
RECIPE FOR SAINT LUCY'S DAY SAFFRON BUNS From The Nordic Cookbook by Magnus Nilsson
This sweet saffron wheat dough is rolled out into many shapes, all having different names. The most common version – and the one favoured by industry, I guess for its simplicity – is the julgalt or "Christmas boar". This is often wrongly named lussekatt, or "Saint Lucy's Cat", which is, as you can plainly see below, a completely different shape.
Serve saffron buns with a cup of coffee as a snack, or why not with your Mulled Wine (page 718). Oh and these buns can go insanely dry: do eat them with the same day they are baked or place in a plastic bag and freeze if you need to store them.
You'll need to start this recipe the night before, as the saffron needs sufficient infusing time to develop an intense color.
Preparation and cooking time: 2 hours
Infusing time: overnight
Makes: 20 julgalt, 10 lussekatt, or 2-5 more elaborate buns, depending on the size
Ingredients
1 g/o 0.3 strands of saffron 1-tablespoon vodka 1 quantity Sweet Wheat Bun Dough (page 538) 1-handful raisins
For the egg wash
1 egg 50 ml (3 ½ tablespoons) milk
Directions
Grind the saffron threads to a powder and add them to the vodka. Leave overnight to infuse.
Add the saffron liquid to the milk when making the sweet wheat bun dough and leave to rise, as instructed.
Line 2 baking sheets with baking (parchment) paper.
Shape as required and place on the prepared baking sheets. Push the raisins into the dough where indicated in the illustrations, the cover the buns and leave to rise until doubled in size. Before baking, you may have to push the raisins back into the dough with a cocktail sticker (toothpick) sometimes they can pop out during the rising.
Preheat the oven to 225 degrees C/435 degrees F/Gas mark 8.
Whisk the egg and milk together to make an egg wash and brush the buns lightly all over. Bake until nicely golden. Do not overcook them, or they will be the driest things you have ever eaten. The cooking time will depend on what size and shape you have made but should be between 8 an 15 minutes.
Types of buns and shapes, from top left to bottom right: gullvagn, julvagn, lussekatt, pojke, lilja, julgalt, and julkuse.